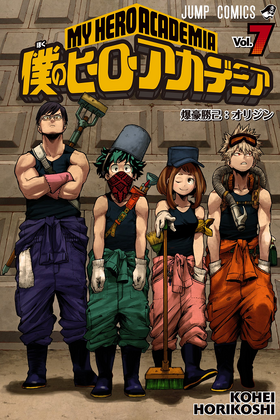 A Drama CD that was bundled with the manga's 7th Volume in February. The story will be written by Kōhei Horikoshi himself and the script by Yousuke Kuroda, who is writing the script for the anime.
Summary
Ad blocker interference detected!
Wikia is a free-to-use site that makes money from advertising. We have a modified experience for viewers using ad blockers

Wikia is not accessible if you've made further modifications. Remove the custom ad blocker rule(s) and the page will load as expected.