The Capturing Weapon is a weapon used by Shota Aizawa.
Description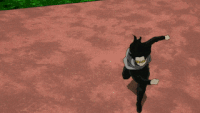 Aizawa's Capturing Weapon is a cloth-like equipment made from carbon fibers and a special metal alloy.[1][2] Shota Aizawa wears it around his neck at all times.
He is able to manipulate the weapon to ensnare his targets and immobilize them. He uses the weapon as a powerful combo with his Erasure Quirk and as a precaution for Mutant-type Quirk users who are immune to his nullification power.[3][4]
References